The situation regarding the sanctions imposed on Russia and Belarus and an ever-growing number of their citizens in the light of the Ukraine conflict is fast-moving.
It has put a global spotlight on screening for denied parties and prohibited and restricted goods.
However, the importance of having a robust and compliant process of screening is not new.
All parties in the supply chain have a responsibility to ensure that transactions involving denied parties do not take place.
Similarly, certain commodities, may have some form of prohibitions or restrictions that apply and could require special processing, documents, or licences.
Regulatory events including the US STOP Act, the European Union's Import Control System 2 (ICS2) and the launch of the EU's Import One-Stop Shop (IOSS) have further escalated the requirement to provide the necessary complete, accurate and compliant data for cross-border eCommerce shipments.
In the case of denied parties – individuals, companies, or entities it is forbidden to trade with – all parties in the supply chain have a responsibility to ensure that transactions do not take place.
The U.S. Department of Commerce's Bureau of Industry and Security (BIS) has ruled that under the US Export Administration Regulations (EAR) "all entities involved in a transaction" are responsible for complying with the EAR.
Failure to do so can result in up to 20 years of imprisonment and up to $1 million in fines per violation, or both.
In the European Union, the task of conducting investigations into potential non-compliance cases falls to Member States and their appropriate authorities. Member States must have in place effective, proportionate, and dissuasive penalties, and enforce them when EU sanctions are breached.
Some of the world's biggest names including global brands, online marketplaces and transport carriers have, in recent times, been hit with fines ranging from hundreds of thousands of dollars to several million dollars.
Similarly, it is best practice to ensure that you are aware of any prohibitions or restrictions that apply to all commodities being shipped.
The shipping of prohibited or restricted commodities without the correct paperwork, certificates and licences can lead to serious delays with additional costs and penalties.
Significant numbers of everyday commodities can require special processing, depending upon the commodity and the destination of the shipment.
Certain commodities are classed as potential 'Dual Use' items. These are commodities that can be used for military purposes as well as everyday (civilian) purposes.
Dual Use items can include GPS equipment, drones, range finders, cameras, laptops, car parts and even certain clothing and footwear. It is important when exporting commodities that you are fully aware of the export and import requirements.
Just weeks before the Ukraine crisis, The Department for International Trade and the Export Control Joint Unit published a notice to exporters regarding compound penalties imposed on ten UK exporters for unlicensed exports of Dual Use and military items and breaches of export licence conditions between March and November 2021 with penalties of up to £34,500. During this period, fines totalled over £700,000.
It is also important to understand that simplified clearance solutions, for example clearance via IOSS or Type 86, are only available for specific goods. Many items requiring additional processing or documentation do not benefit from simplified clearance and screening for prohibited and restricted items is an ideal solution to check if goods qualify for the efficient, simplified clearance solutions.
While the requirement to demonstrate effective risk and reputation management through good due diligence and a complete audit trail, is the number one concern for many businesses at the current time, there are many other benefits to having an effective system of screening for denied parties and prohibited and restricted goods.
They include supply chain optimisation and the ability to access the most effective delivery solutions; transit time reduction resulting from hassle-free electronic customs clearance; and cost savings due to reduced returns and fewer storage requirements.
Compliance is never optional. It is a legal requirement.
By Martin Palmer, Chief Content & Compliance Officer at Hurricane Commerce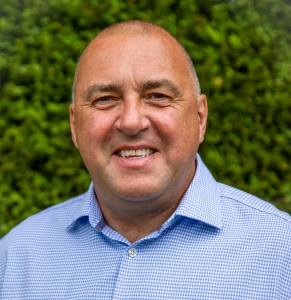 https://hurricanecommerce.com/wp-content/uploads/2022/03/Ukraine-Crisis-Blog-1.png
317
834
Hurricane Commerce
https://hurricanecommerce.com/wp-content/uploads/2020/07/logo-1.png
Hurricane Commerce
2022-03-14 12:54:29
2022-03-14 13:21:07
Ukraine Crisis: Managing Your Risk and Reputation