In September 2023, the Department of Homeland Security's Office of Inspector General issued a comprehensive report titled "CBP Did Not Effectively Conduct International Mail Screening or Implement the STOP Act (REDACTED)", revealing critical shortcomings in US Customs and Borders Protection's handling of international mail.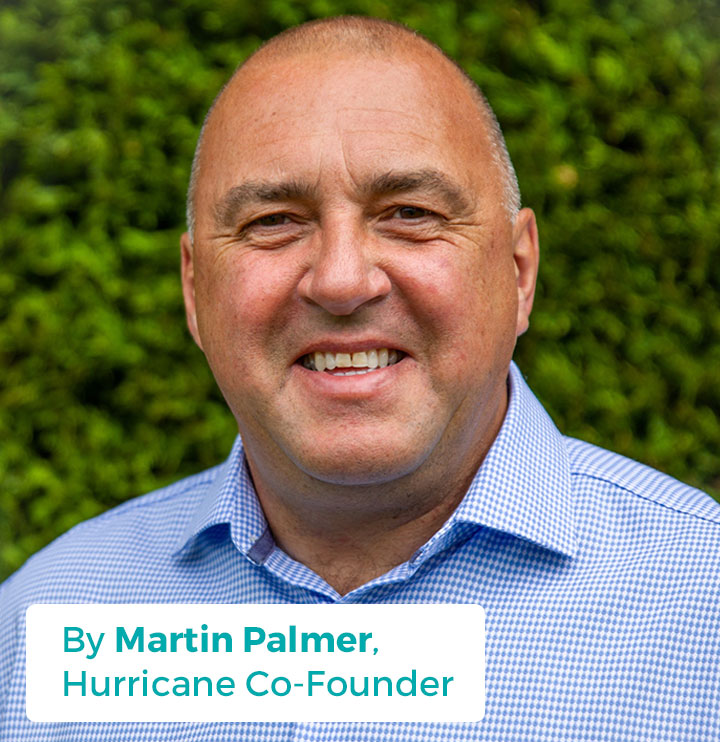 The report underscored the inadequate measures taken by CBP in effectively screening international mail and highlighted significant lapses in the implementation of the STOP Act.
The findings bring attention to potential vulnerabilities in the nation's mail security and underscore the need for improved protocols and adherence to regulatory measures by CBP.
This report was the result of an audit conducted by the Office of Inspector General (OIG) at eight locations across the USA and its territories including: Chicago, Honolulu, Los Angeles, Miami, Newark, JFK, San Juan and St. Thomas.
On October 24, 2018, Congress enacted the Synthetics Trafficking and Overdose Prevention Act of 2018 (STOP Act) to respond to the influx of synthetic opioids entering the United States through international mail shipments.
The STOP Act focuses on enhancing the tracking and screening of packages containing synthetic opioids, such as fentanyl, that are often shipped from overseas.
It mandates advanced electronic data (AED) on international mail shipments to be provided to U.S. Customs and Border Protection (CBP) before the shipment arrives in the United States. This data includes information about the sender, recipient, contents, and other details, allowing authorities to better identify and intercept packages that may contain illicit substances.
The audit was conducted to determine whether CBP effectively manages International Mail Facilities (IMF) operations and the extent to which CBP targets and interdicts inadmissible international mail entering the United States through IMFs.
The results of the audit stated that "CBP did not consistently target for additional inspection or evaluate potentially inadmissible international mail entering the United States through its nine IMFs. Although IMFs faced challenges targeting mail and examining packages placed on hold, CBP did not evaluate whether its screening was effective or refer problems to stakeholders for resolution".

The report went on to state "These issues occurred because CBP did not assign responsibility for STOP Act implementation and monitoring, provide updated guidance or training on targeting, collect data to evaluate mail screening, or develop a process for issuing and reporting waivers. Without effective screening and performance monitoring, CBP may increase the risk of the Department admitting dangerous goods into the United States".
The key findings were reported as:
CBP Did Not Evaluate Its Mail Screening Effectiveness and Address Advance Electronic Data Quality Issues
CBP Did Not Effectively Conduct or Evaluate Mail Screening at Its International Mail Facilities
CBP Did Not Address Advance Electronic Data Quality Issues
CBP Did Not Fully Implement the STOP Act as Designed or Required
CBP Did Not Document and Report Waivers or Require Alternate Screening
CBP Did Not Evaluate Imposing STOP Act Penalties
As a result of this audit the OIG made five recommendations:
Recommendation 1: We recommend that CBP's Office of Field Operations assign responsibility for ensuring STOP Act implementation.
Recommendation 2: We recommend that CBP's Office of Field Operations implement a mechanism for all International Mail Facilities to record enforcement actions other than seizures.
Recommendation 3: We recommend that CBP's Cargo and Conveyance Security update the International Mail Operations and Enforcement Handbook, dated August 2001.
Recommendation 4: We recommend that CBP's National Targeting Center provide Automated Targeting System training to officers assigned to International Mail Facilities, including on how to place targeted holds on mail and how to target mail without an identified port code.
Recommendation 5: We recommend that CBP's Office of Field Operations establish and implement a process for: a. developing advance electronic data waivers using CBP data to assess a country's risk eligibility; b. documenting justifications for waiver countries; and c. reporting advance electronic data waivers and justifications to Congress.
CBP concurred with four of the five recommendations. CBP did not concur with recommendation 3.
On October 26, 2023, the U.S. Department of Homeland Security's (DHS) U.S. Customs and Border Protection (CBP), released an updated, comprehensive approach within its mission set to continue to fight the national opioid epidemic.
The publication entitled "CBP STRATEGY TO COMBAT FENTANYL AND OTHERT SYNTHETIC DRUGS", provides detail of the "whole-of-government approach to tackling this opioid epidemic which was solidified in the Biden Administration's 2022 National Drug Control Strategy, which called for a deliberate effort to commercially disrupt the global illicit fentanyl production, distribution, and trafficking supply chain" and was reenforced in President Biden's 2023 State of the Union address.
It goes into detail on how CBP will partner with other government agencies, international organisations such as the World Customs Organisation, Postal Authorities, and the importance of complete, accurate and timely data in the fight against this worldwide crime which is claiming thousands of lives each month.
It is evident that although the STOP Act was passed into law in 2018, there is a distinct shift in approach now.
Authorities are intensifying their efforts to actively pursue non-compliant entities within the private sector and those who enable these illicit activities.
The increased emphasis on enforcement signals a more assertive stance in targeting individuals and organizations that fail to adhere to the STOP Act regulations. This heightened commitment reflects a stronger determination to root out and hold accountable all parties involved in these activities, showcasing a decisive response to the importance of enforcing the legislation.
As Winston Churchill said: "This is not the end. It is not even the beginning of the end. But it is, perhaps, the end of the beginning."
https://hurricanecommerce.com/wp-content/uploads/2023/11/The-STOP-Acts-Mission-Against-Opioids.jpg
600
900
kc_chris
https://hurricanecommerce.com/wp-content/uploads/2020/07/logo-1.png
kc_chris
2023-11-16 21:13:41
2023-11-16 21:18:12
Strengthening Borders: The STOP Act's Mission Against Opioids and Fentanyl in International Mail Shipments