Ground-breaking technology is at the heart of Hurricane Commerce's solutions to ensure frictionless cross-border eCommerce trade. We recently caught up with CTO Ian Venner to find out more about how Hurricane's solutions first came about and how they continue to evolve to meet the needs of customers.
What is your background, and how did you come to be involved in Hurricane?
'Diverse' would be the best word to describe my background. From designing decryption systems for the birth of satellite television, to working with all the major Hollywood Studios, to helping Samsung launch a new range of mobile phones, it has never been dull.
I first worked with Martyn Noble and Ashley Dexter, our CEO and CFO, around 8 years ago where I was brought into the online ticketing platform they set up to get the systems to work as they were supposed to.
After this successful project, we went our separate ways and I moved back into consultancy. Then a little over 4 years ago, I got a call from Martyn asking whether I was interested in a new project that he was considering setting up. After a few months of refining the idea and getting more information we set the company up at the end of 2016 and I joined full time at the beginning of 2017.
What is it about Hurricane's technology that makes it so exciting?
One of the key things that attracted me to Hurricane was the blank piece of paper from a technology and personnel perspective. No legacy systems to deal with and no incumbent staff. This allowed us to custom build a team and engineer a solution that is not just fit for purpose now but is ready for our clients' future requirements.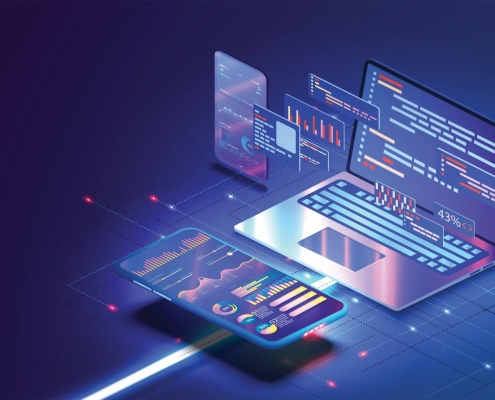 We are pushing at the edge of what is possible from a technology perspective, utilising existing technologies in new and innovative ways, and developing new technology when existing technologies were not good enough.
Why was it so important to build a strong and diverse team that can pull experience from Banking, Betting and Music backgrounds?
With the tech team being such a big part of Hurricane, it was important to not be too restrictive in how we built the team.
Being able to attract the best people without being geographically constrained was key to us being able to build the team and the solutions that Hurricane required.
Within the board members I am the odd one out, not being from the logistics or postal industries. I did, however, have my first eCommerce website in 1992! It means we are not constrained and can expand our thinking outside the box.
As a team we have worked in wide and varied industries and for well-known names including Universal Music Group, Adidas, Cable and Wireless, Hong Kong Jockey Club, Littlewoods Football Pools, Deloitte, Samsung, Sony Pictures, Ministry of Sound, General Motors, LG and all the major players in the UK banking sector.
This brings experience in diverse industries and with varied systems. It also means we have all worked in high volume, high availability systems, many with very tight regulation or stringent security, all of which is key to our global clients.
How have Hurricane's solutions developed from the initial concept to current day?
The first version of Hurricane's API was known as the Landed Cost Engine and was a simple duty and tax calculator with a simple classification search engine. This was quickly superseded by v2 known as the Landed Cost and Compliance Engine. We added prohibited and restricted goods checking and denied parties screening. It was at this time that we created Bluestone.
Bluestone is our deep learning Natural Language Processing (NLP), Artificial Intelligence (AI) classification service. Too many companies use the term AI now when all they have is a heuristic or smart search system, with some parameters that can be tweaked. This is not AI. Bluestone learns as it classifies and gets better, ever refining its capabilities. It is therefore a true AI.
At the beginning of 2020 we rebranded LCCE to 'Aura' and released v3 of the solution. This added more flexibility for our clients, and allowed calculations and lookups to take place without the need to pre-classify items. We have just released v3.1 of Aura, which adds translation, IP based destination lookup and additional features around delivery method and flexibility.
At the end of 2019, I started looking at building a greater than 6-digit classification service. This was initially a 2-stage process, so you would get a HS6 code and then use that to select a suitable 10-digit code. This was the initial foundations for Zephyr. The final pieces of making an automated suitable 10-digit solution dropped into place when I was reading a research paper on genome sequencing late one night. Fuelled by caffeine something clicked, and I made a connection.
I spent the next few weeks writing and playing with 4 distinct algorithms which are now at the heart of Zephyr.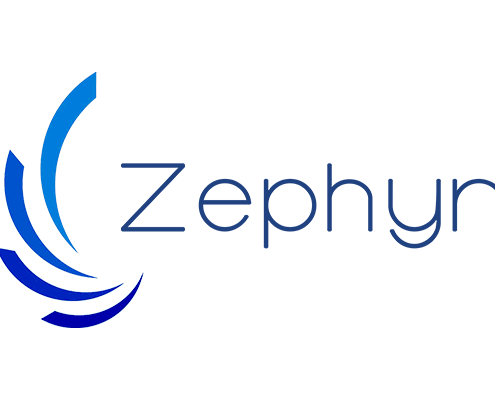 Why is Zephyr such a game changer?
Not coming from the industry means I am not constrained by industry thinking. Being told that something is not possible is always a catalyst for me to prove people wrong.
My career is littered with similar instances, where what has emerged has in several occasions gone on to become the norm in that industry. From automotive manufacture to comparative quotation systems, to live TV on mobile devices (I did it first over 2.5G!).
This is also the case with Zephyr. Zephyr fills a gap the market didn't really know it had, with a solution that was not thought possible.
Zephyr ensures that data associated with high volume traffic can be checked, validated and completed and the flow of parcels and packages keeps moving. What was previously manual processes can now be automated for a high percentage of transactions.
Zephyr also identifies poor descriptions and mismatches between HS6 and descriptions. With the advent of legislation to ensure that all goods are correctly declared, Zephyr now provides a real-time way of doing this.
What drives Hurricane's Innovation?
While our customers play a big part in the evolution of our products and services, not being constrained by conventional thinking also has a big role in our R&D. From simplifying the integration of our API to bringing new features to it or making them even quicker, we genuinely never stop innovating.
For me, we need to be ahead of the curve in everything we do; whether that's systems architecture, functionality or simplicity of integration. We have innovations coming in the next 6 months that we know none of our competitors have. Some of these will mean a change in how people view certain cross border requirements. As legislation becomes tighter, we will make it easier to be compliant and actually exceed those legislative requirements.
What makes Hurricane's solutions different to the competition?
We think differently. We know that real-time is what is needed. However, our solutions go beyond that and are all written to be blisteringly quick.
From talking to people in the industry, we know that our slowest call (the AI driven Bluestone classification) is faster than our competitors' fastest call. Our calls are so quick as to be not noticed in the time it takes to load a web page.
We are ready for massive scale. Each of our global nodes can deal with a minimum of over 2.4 billion calls a month and scaling each node is literally the click of a button, should we ever need to make more calls than that.
https://hurricanecommerce.com/wp-content/uploads/2020/10/Ian-Profile.jpg
600
900
Hurricane Commerce
https://hurricanecommerce.com/wp-content/uploads/2020/07/logo-1.png
Hurricane Commerce
2020-10-05 12:22:41
2020-10-05 17:00:54
Q&A with Ian Venner, Hurricane Commerce's Chief Technology Officer