In the latest of our Q&A sessions with key members of the Hurricane Commerce team we catch up with Business Development Director Jayne James.
Tell us about your early career and how you moved into the world of international eCommerce?
I started my sales career in directory advertising which meant being away from home on specific campaigns throughout the year particularly close to print deadlines.
Targets were tough and the hours more so but sales training was excellent, the best anyone could have at that time.
In those days, we had no mobiles, laptops or sat nav which meant we had to rely on A–Z maps and directions from customers to find them.
Following the birth of my son in 1994 I realised this would not work and 5 months later I joined DHL Express and, subsequently, Deutsche Post, working in various roles in international express, parcels, and mail.
You briefly switched from international eCommerce and shipping to owning your own events and marketing start-up. What prompted this move?
I always like a challenge. My partner designed a boutique spa hotel in Andalucía and it was my job to market it globally and try and fill it 300 days a year.
I started by inviting some of the best online holiday agents to visit and following their recommendations we started to attract the right customers who came back regularly each year.
The books were full, so what did I do next? The strategy was to sell the property and move back to the UK. Thankfully the 3-year plan was a success and I was able to move on to the next chapter of my career.
How did you come to be so involved in the Chinese eCommerce and logistics markets?
During the eCommerce boom Chinese businesses became incredibly savvy and found that they had the infrastructure to handle the shipping process themselves, but just needed local knowledge on customs process and final mile deliveries.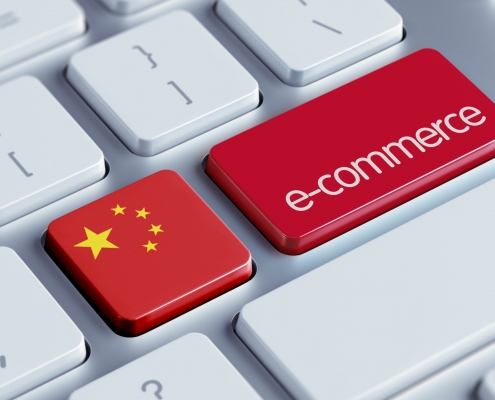 My role was to be that contact who could supply them with the customs processes for Europe and aid in the final mile delivery process. This allowed me to build good relationships and have a great career helping Chinese businesses successfully trade cross-border.
Working with Chinese businesses is incredibly rewarding. If they know how they need to improve their service, particularly improving transit times and reducing costs, then they are very hardworking and focussed to accomplish their goals. This makes collaboration with them straightforward as they are always quick to adopt any solution to enable them to improve the end-to-end process.
What is it about the Asian and, more specifically, the Chinese market that makes them so unique and such a big opportunity?
China has a sophisticated IT infrastructure which allows businesses to generate high sales and volumes, with a focus on short transit times. Because of this, a package from China to the UK is capable of only taking 4-5 days door-to-door nowadays.
This is incredible considering all the touch points of the supply chain, from receipt of order to airfreight, customs and handover to the final mile delivery in the destination country.
This does require businesses to provide accurate data with any packages, otherwise they can get caught in customs until the information is provided. This can drastically impact transit times and the overall customer experience.
However, having accurate data brings its own challenges as the different regional languages and dialects make it difficult to always have correct translations of descriptions and codes available.
What drew you to Hurricane?
Quite simply, the people and the technology.
I have worked with both Martyn Noble (CEO and Chairman) and Ash Dexter (CFO) since the mid-1990s and I trust and respect them and the rest of the Hurricane team.
Alongside this, the data enhancement and compliance products Hurricane has created are perfect to meet the challenges and opportunities presented by the continuing huge growth in cross-border eCommerce trade.
How has Coronavirus changed the focus of businesses?
eCommerce has grown exponentially for many businesses in the logistics and delivery sector. This has meant that postal operators, couriers and logistics providers have had to evaluate their delivery services and adapt to meet the expectations of the customer.
Food, homeware, furniture as well as fashion and footwear can now be delivered to your door, and, although it has allowed physical stores to remain open in another form, it has meant there are more online returns to deal with, adding further cost for the delivery companies.
As a sales person, not travelling to meet customers is the main drawback. Face-to-face meetings have a different perspective and allow you to better connect with someone. Having said this, the Hurricane team has adapted quickly to ensure its sales and marketing processes are as strong as ever.
https://hurricanecommerce.com/wp-content/uploads/2020/11/jayne-swirl.png
600
900
Hurricane Commerce
https://hurricanecommerce.com/wp-content/uploads/2020/07/logo-1.png
Hurricane Commerce
2020-11-09 13:51:17
2020-11-09 13:55:28
Q&A with Jayne James, Business Development Director