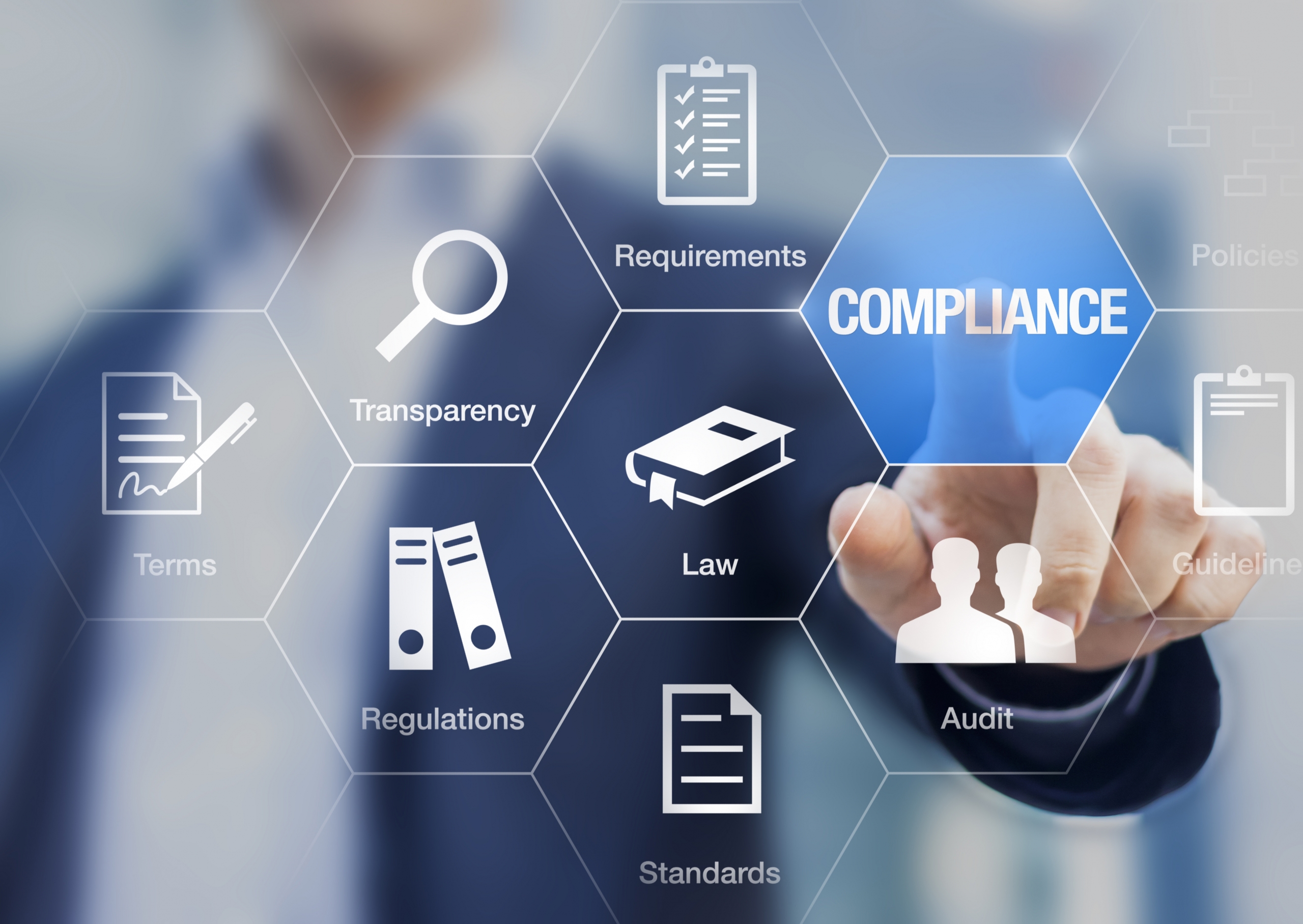 With the explosive growth of eCommerce and cross border trade showing no sign of abating, compliance and Denied Party screening have been thrust into the spotlight.
The era of the mega fine has emerged, with constantly changing international sanctions policies impacting unsuspecting companies in unwelcome ways.
In addition to the potential for reputational damage, penalties for non-compliance can include substantial fines – multimillions of dollars in some instances – revocation of export privileges and criminal charges, including prison time.
Do you really know who you are you doing business with? You need to be screening your customers, partners, and suppliers.
Screening for Denied and Restricted Parties, to ensure that goods are not destined for an individual, company or entity that appears on any one of the hundreds of different denied parties lists, should be an integral component of every company's governance, risk and compliance strategy.
Due diligence is key and compliance is your responsibility. Below we answer some of the questions we are most often asked.
What is a Denied Party?
A Denied Party can be an individual, company or entity for which government authorities have imposed restrictions or bans on their right to trade.
This is often due to engagement in illegal activity of some kind.
Obvious restricted organisations include terrorism, organised crime, arms or drugs trafficking, human trafficking etc.
Denied Party lists are also known by different terms such as Restricted Party, Denial Lists, Specially Designated Nationals, Trade Party Screening and many more.
What are Denied Party lists?
Government agencies across the globe as well as international organisations such as the United Nations publish lists of individuals, companies and entities that are denied or restricted from doing business with.
What is Denied Party Screening?
Denied Party screening is a validation process for carrying out checks on individuals, companies or entities that are on a sanctioned list or watch list against any one of the hundreds of different Denied Parties lists to ensure that you are not involved in transactions that are being conducted with any potential Denied Party.
Denied Party screening demonstrates reasonable care and is part of your due diligence to comply with standards set by governments and agencies worldwide.
In the event an individual, company or entity on one such list appears to match a potential party in the sale of goods, additional due diligence is required before proceeding.
Typically, depending on which list the match was found, a match would indicate one of the following scenarios:
A strict export prohibition
A specific licence requirement
A possible red flag in relation to the transaction
Why do I need to screen?
All businesses have an obligation to screen. Every time money changes hands, there is a responsibility to ensure that the goods are not destined for an individual, company or entity on a government watch list
Shouldn't my Logistics Service Provider do this?
Many companies make the mistake of thinking that the burden of compliance rests with the shipping or freight forwarding company but this is not the case.
You are responsible to know your customers, suppliers and even third-party services providers.
What about exporting to countries under sanctions or embargoes?
Virtually every nation, on every continent, has debarred individuals, organisations and entities inside their borders—even Antarctica!
Given the ever-changing nature of international sanction regulations and policies, especially in the current political climate, companies are at risk of engaging with a denied or restricted person, company, or entity regardless of where they export to.
Can't we just pay the fine?
Fines incurred because of an export violation should not be treated as an acceptable business expense.
Compliance is a legal requirement. In addition to fines, criminal penalties can include jail time and organisations can have their ability to export privileges revoked. Reputational damage and negative media attention are likely from any export violation. Ignorance is not bliss.
Ultimately, the decision to accept or decline a customer is totally at the discretion of the sender or retailer.
How can Hurricane help?
Denied Party screening is not an exact science and is subject to many factors that can influence the match. Names are not unique, neither are addresses to individuals or companies.
Hurricane Commerce can help you automate your screening program. We source current information on Denied Parties, accessing intelligence from over 90 key international and national lists.
Hurricane's Denied Party software is accessed via our API service and provides real time, up-to-date information for review against Denied Parties lists to ensure your business is informed and compliant with global requirements.
Blog by Martin Palmer, Hurricane Commerce's Chief Content and Compliance Officer
https://hurricanecommerce.com/wp-content/uploads/2020/09/AdobeStock_139439661-scaled.jpeg
1815
2560
Hurricane Commerce
https://hurricanecommerce.com/wp-content/uploads/2020/07/logo-1.png
Hurricane Commerce
2020-09-01 12:55:52
2020-09-07 14:57:53
Denied Parties: Ignorance is not bliss